Welcome to Electrician Dublin
We are a dedicated Dublin based Electrical Services Company that handles commercial, domestic and industrial markets.
We have been in the industry for a very long time and over the years we have gained a vast amount of experience in handling all kinds of different electrical tasks. We have the ability, experience, and necessary skills to handle a broad range of electrical tasks irrespective of their intensity.
We have a very strict recruitment protocol and only hire our experts based on their experience, qualifications, reputation, and merit.
We source all of our electrical installation and repair equipment and parts from trusted, licensed traders and offer an efficient and affordable service.
We understand that electrical work can pose a certain amount of risk to our electricians and indeed to home owners that's why you can rest assured that we are fully qualified, RECI registered and insured, so you know you are always in safe hands.
Call us now for further information on all of our electrical services or to speak with one of our team to book your electrical works.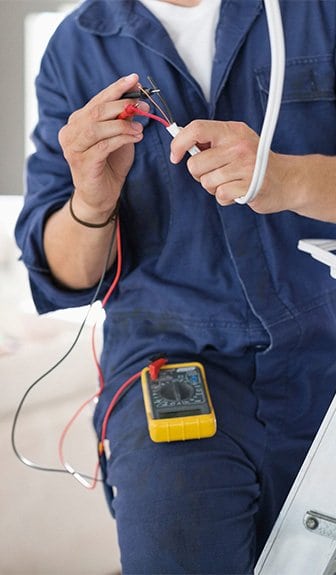 We are the commercial heating experts
Our Company caters for the installation, servicing, replacement and maintenance of all kinds of boilers, whether warm water, gas or oil. We understand that boilers may vary in terms of size and brand and we have a team of commercial heating experts that take care of all different types of repair and installations.
We allocate all tasks to the most suited technicians to handle them. Our Company stands out from the rest as we constantly involve our clients throughout the entire project.
We also offer electric and storage heater installations, repairs and replacements.
Phone us today to speak to one of our experienced technicians for advice on upgrading your commercial or domestic heating system.

Electrical Contractors Work & Installations
Most people find it frustrating to look for qualified experts in Dublin who will meet their required standards as far as electrical work and installations are concerned. Look no further, we are what you have been looking for.
We listen carefully to our clients' instructions and guidelines before handling any tasks. This helps our experts to clearly understand what is required of them. This process has been very effective as it gives us the platform to advise our clients on the best installation or repair techniques that will guarantee safety after the given task has been effectively handled.

Why choose us for your electrical installation?
We are RECI safe registered electrical contractors
We have been providing high-quality electrical services to both businesses and domestic clients for a number of years and we will always work with you to find the right solution for your electrical issue
Our team of highly skilled and qualified electricians will ensure that there is as little disruption as possible to your business or in your home when we are carrying out work
Our electricians are available 24 hours a day, 7 days a week
Website optimised by seosolutions.ie